Look whose in Stand & behind the scenes
The STAND music video was made possible by the contributions of many and we cannot thank YOU enough for making this idea a reality. Bystanders are the majority and when the majority stands together, the results are powerful. Together, we can make a difference, inspire change and gift hope.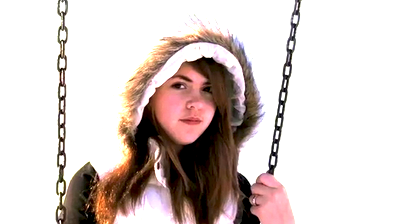 A special thanks to:
Charleigh for inspiring STAND, for her many hours of dedication to the project, and for using her beautiful voice to inspire others. Thanks to Justin, Charleigh's older brother, for supporting Charleigh and for sharing your talents and to Lahni Schultz for transforming our ideas for STAND into this beautiful, and very powerful anthem. None of this would have been possible without the gift of STAND. Thank you!
Written and composed by
 Lahni Schultz
Recorded by
 Lane Gibson Recording and Mastering
Video edited and produced by
 Heather Gere
Filming assistance by

 Third Generation Design 
 Windsor, Vermont


Vocal demos & rough mixes done at: 
Rick Davis Music Studio
 Ascutney Vermont

Clips submitted by

Diana Award Anti-Bullying Ambassadors
• Drew Primary School in London, UK
• Highfield Middle School in Northumberland, UK
• The Magna Carta School in Middlesex, UK
• Anti-Bullying Ambassadors Training Event in Norfolk, UK
• Springwell Community College in Chesterfield, UK
Project AWARE, Inc. 
Footage (verse 2) created by teens at the 
Summer Film Institute - 2010
 Maine
Operation Purple Sky
 Alaina and Michelle
New Jersey and Ohio
Catholic Education Office Diocese of Wollongong
 Wollongong, NSW
 Australia
BRAVE Society
 Sacramento, California
Justin Preston
Rise Against Bullying
 Fort Erie, Ontario Canada
Bullyville 
Chelsea Holland, Zion Kolibas & Dave Cantrell
 Gilbert, Arizona
Strutt Central Modelling Talent Agency
 Peterborough, Ontario, Canada
Athletes Stand Up
 Los Angeles, California

School Submissions by

Robinson Secondary School 
 Fairfax, Virgnia
Randolph Elementary School
 Lincoln, Nebraska
Rivendell Academy 
Orford, New Hampshire
Laura Smith and the students in Love is Louder 
Towson University
 Baltimore, Maryland
Dothan Brook Elementary School
 Hartford, Vermont
Hartford Memorial Middle School Choir
 Directed by Kristen Chapman 
Hartford, Vermont

Liberty Middle School
 Pratt, Kansas
St. Brigid Catholic School
 Ottawa, Ontario, Canada
Frank Tejeda Middle School
San Antonio, Texas
Gaylord Coed Stunt team
 Gaylord High School
 Gaylord Michigan
Simmons Middle School
 Oak Lawn, Illinois
Dance clips by
The Vicky-Anne Academy of Dance
Burbage Leicestershire England
Hit the beat tap"n"street 
Worthing West Sussex England
Sign language by
FlowerPlant / McKiciLovesPink 
Santa Cruz, California
Adele Fass and Belva Wolcott
Model Secondary School for the Deaf
 Washington DC

Special Appearances by:

The Dartmouth Aires
 Dartmouth College
 Hanover, New Hampshire
Sophia Hadeka Miss Vermont Teen USA 2013 
and her brother, 10 yo Reese Hadeka 
Fair Haven, Vermont
Rebecca Kister

 Host of Our Voice
 Houston Texas
LaNiyah Bailey
 Award-Winning Author/Anti-Bullying Advocate Chicago, Illinois
Individual contributors
Simply Undrea
 Oakland, California
Dominick, Roman & Corrine Schultz 
Bonita Springs, Florida
Ryann, Molly & Kaitlyn
 Claremont, New Hampshire
The Fantastic Four 
Cleveland, Ohio
Alysha Rodriguez 
Kentucky
Joshua Ramos
 Colorado Springs, Colorado
Jaymie Muncaster 
 Ontario, Canada
Rikky Ellcox
 Croydon, United Kingdom
Kogsy The Mexican 
 Birmingham, United Kingdom
Hannah Novak
 Illinois
Ellie Lartey 
Co.Offaly, Ireland
Leah, Joseph and Holly Gannon 
Fair Haven, Vermont
Michelle Daniels
 Los Angeles, California
Violet Hudson
 Lebanon, New Hampshire
Dakota Wood 
Sharon, Vermont
Madelyn, Audrey and Andrew Newton
 Cornish, New Hampshire